Long Island Heating Installations, Service & Repairs
24/7 FLAT Rate Repairs – DAY OR NIGHT 24/7 HEATING SERVICE, within 1 Hour Service to most of Long Island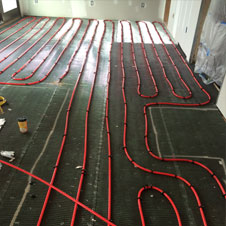 Long Island Radiant Heat Systems
Radiant heating systems provide better health, value and home improvement for your home and family. Radiant heating reduces dust, pollen and other airborne pollutants that can be spread with conventional heating systems. Contact us for a free Long Island hydronic radiant heating quote to increase your heating system efficiency today!

Long Island Oil to Gas Conversion
Are you looking to replace your old oil boiler with a new gas boiler? Our Long Island oil to gas conversations can help you save money in converting from your old oil based boiler to a new natural gas boiler. Contact us today for a free quote!

Long Island Boiler Replacement, Installs, Repairs & Service
Our certified and experienced Long Island boiler technicians can install, repair and service your new or old boiler. When the time comes to decide if your boiler is work repairing or more cost effective to replace, we can recommend the best options based on your needs.

Long Island Hot Water Heaters
Yes, we service hot water heaters in your Long Island area. Don't have hot water? Call us anytime day or night! We can fix your Long Island hot water heater! We can service, repair and even replace your hot water heater.

Long Island Snow Melt Systems
Living in the Long Island area, you know snow is coming during the winter months. You start to think about all of that shovel or snow blowing you will have to do when the snow comes. We have the solution for you with a Long Island snow melt system! Give us a call today for more information on setting up a radiant snow melt system for your home or business.

Long Island Commercial & Industrial Boilers
Our certified and experienced Long Island boiler technicians can handle any size job from your home to your commercial apartment building, industrial factories, and much more. Check out our Long Island Commercial & Industrial Heating solutions, we have the knowledge to keep your commerical or industrial space efficiently heated.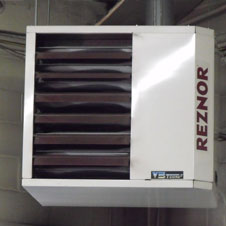 Long Island Warehouse Heating
Warehouse, Auto Mechanic Garages, Auto Body Shops and much more! We can provide natural gas warehouse heating solutions to keep your inventory and employees comfortable during the winter. Contact us today for a free quote on Long Island Warehouse Heating

We will match any licensed competitors written quote and support your comfort with our exclusive Flat Fee Service calls 24 hours a day, 7 days a week
Some are willing, but we are ABLE!
Working with Able Air and Heat has been an amazing experience. I was sold after superstorm Sandy hit. We lost the downstairs of our house where the burner was located. All the companies we spoke with were unable to come out until "further notice." They all mentioned I would need a new burner due to the salt water…
Brian and his team were fantastic! He stood by his quote and installed the system quickly. Joe, Orlando and Wynn were courteous and professional in every way. They did a great, clean job and took the time to explain what they were doing and why.Highly recommended.
---------------------------------------------------------------------------------------------------- --